How-To: Look Fab in Lab
It's the worst feeling when you have such a cute outfit on and then realize you have lab that day. For two years I have struggled with feeling confident and beautiful in those huge white lab coats and ugly goggles that never failed to slip off my face. Although your feelings may not be as extreme as my own, I believe that everyone should have the opportunity to express their personal style and feel gorgeous at any time of the day. So, here are a few styled outfits and tips to make you rock your lab gear (and general standards for "uniform" clothing items).
First off, let's talk goggles. I recommend picking up some sleek ones linked below instead of using the huge blue-rimmed option they give you in lab (here's a link to ones similar to mine for US$1.30). I noticed a huge difference in my level of assertiveness once I felt comfortable with what was on my face. I also could see a lot better with the ones I bought and found that they slipped off my face much less.
For the first look, we have some really fun floral pants that add a ton of color and interest to a lab look. Florals do NOT have to be solely fashioned in the spring and summer months, in fact, fall florals are some of the most stunning, creative options for an otherwise neutral outfit. Since most of your torso and thighs are not visible, it's important to have lots of fun with your pants, shoes, and accessories. Below, I have on a pair of bright red flats that really bring out the accent color in the pants. I also have on some statement earrings, eyeliner, and lipstick!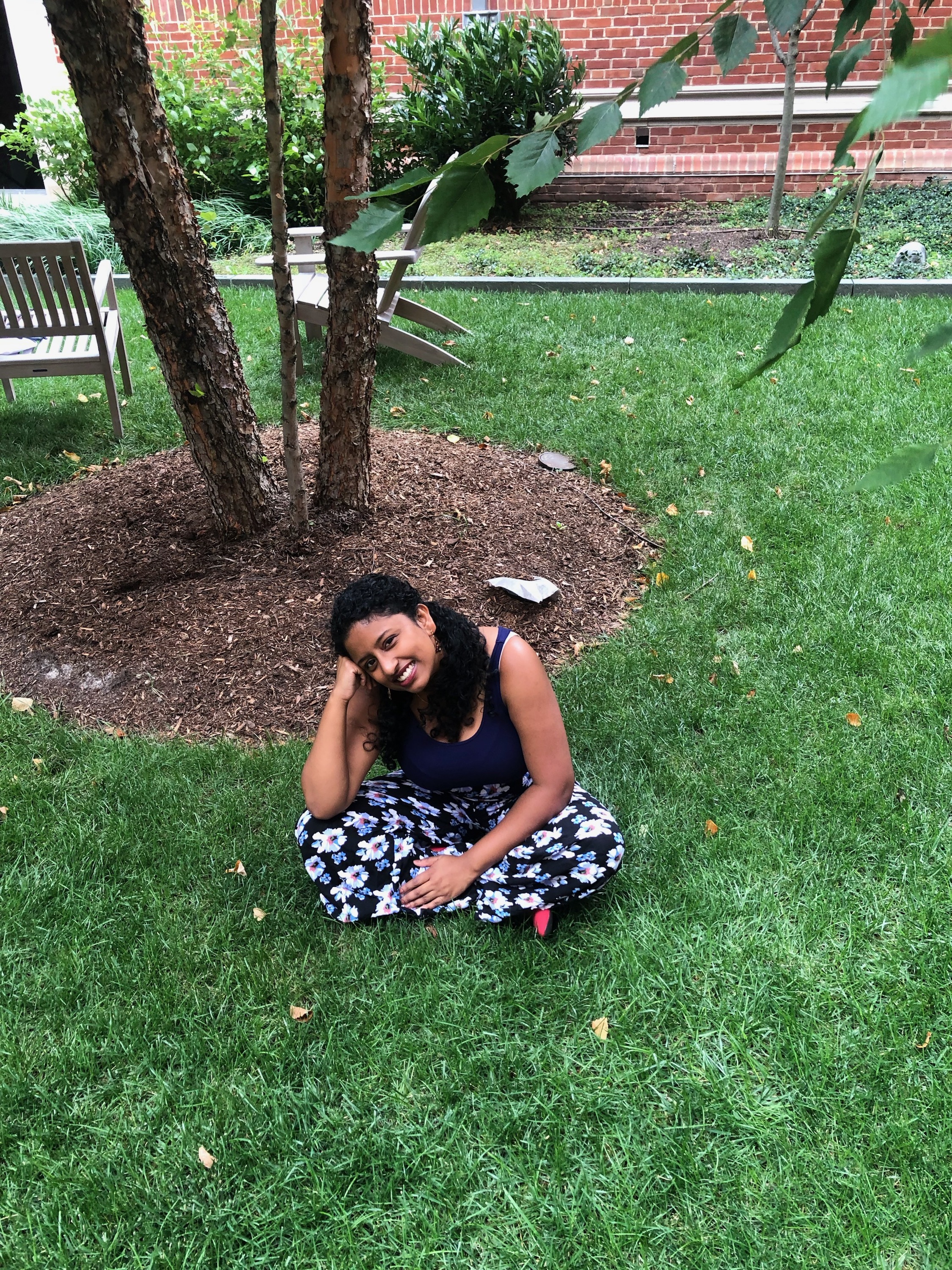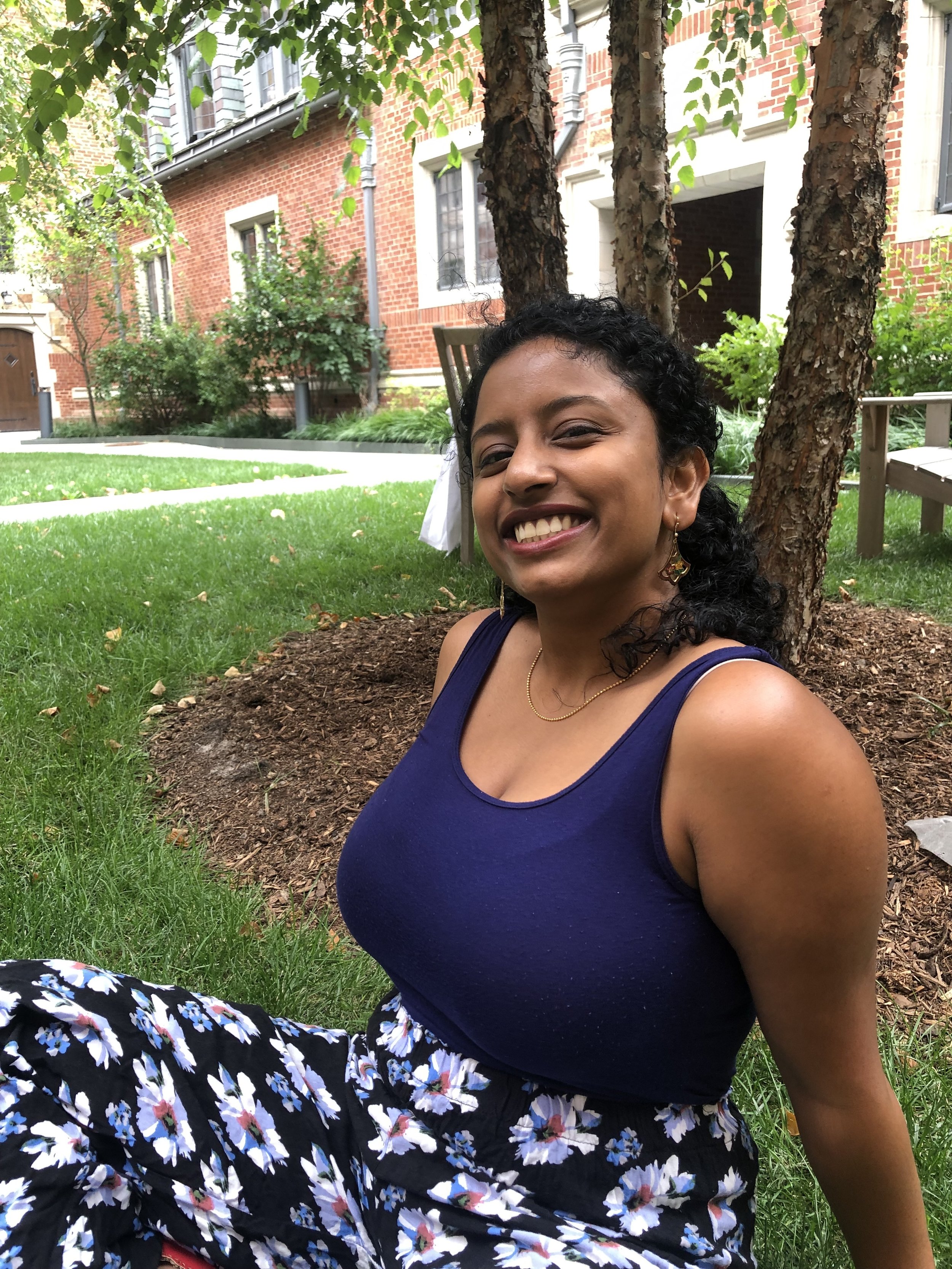 In lab, you need to wear closed-toed shoes (I just didn't have any at the moment because the weather is still warm, but you can wear any ankle boot, sneaker, or pair of heels that cover your feet!). I also recommend tailoring the lab coats because the sizes typically run really large. Here, I am wearing an XS petite and it could still be taken in for a more form-fitting look. However, I would be cautious to not make the sleeves too tight because you still want to feel comfortable in the winter when your jacket will most likely be over a chunky knit sweater.

For the next look, we styled a pretty simple outfit with peachy-nude mules and a hair scarf. This one is from loulou's on Broadway. I got it for $7 and have not stopped wearing it since. I highly recommend it! But, any hair ribbon, bow, or fancy clip will do. You just have to ensure that if you have long hair, it is pulled back while performing experiments.
For the third look, I styled a classic pair of black and white plaid dress pants with a black cropped sweater and black shoes. The gray and black really made the white of the lab coat pop and the tight black sweater will make the whole look more form-fitting. Make sure you take full advantage of that open collar and add a statement necklace whenever you can! Not only will it sparkle in the reflection of your hood and beakers, it will bring many compliments and much joy to an otherwise mundane experiment. Also, don't forget that you can always decorate your lab notebook and calculator with some fun stickers and contact paper! You can also use the craziest colored pens because TA's only collect the carbon copies of lab notes.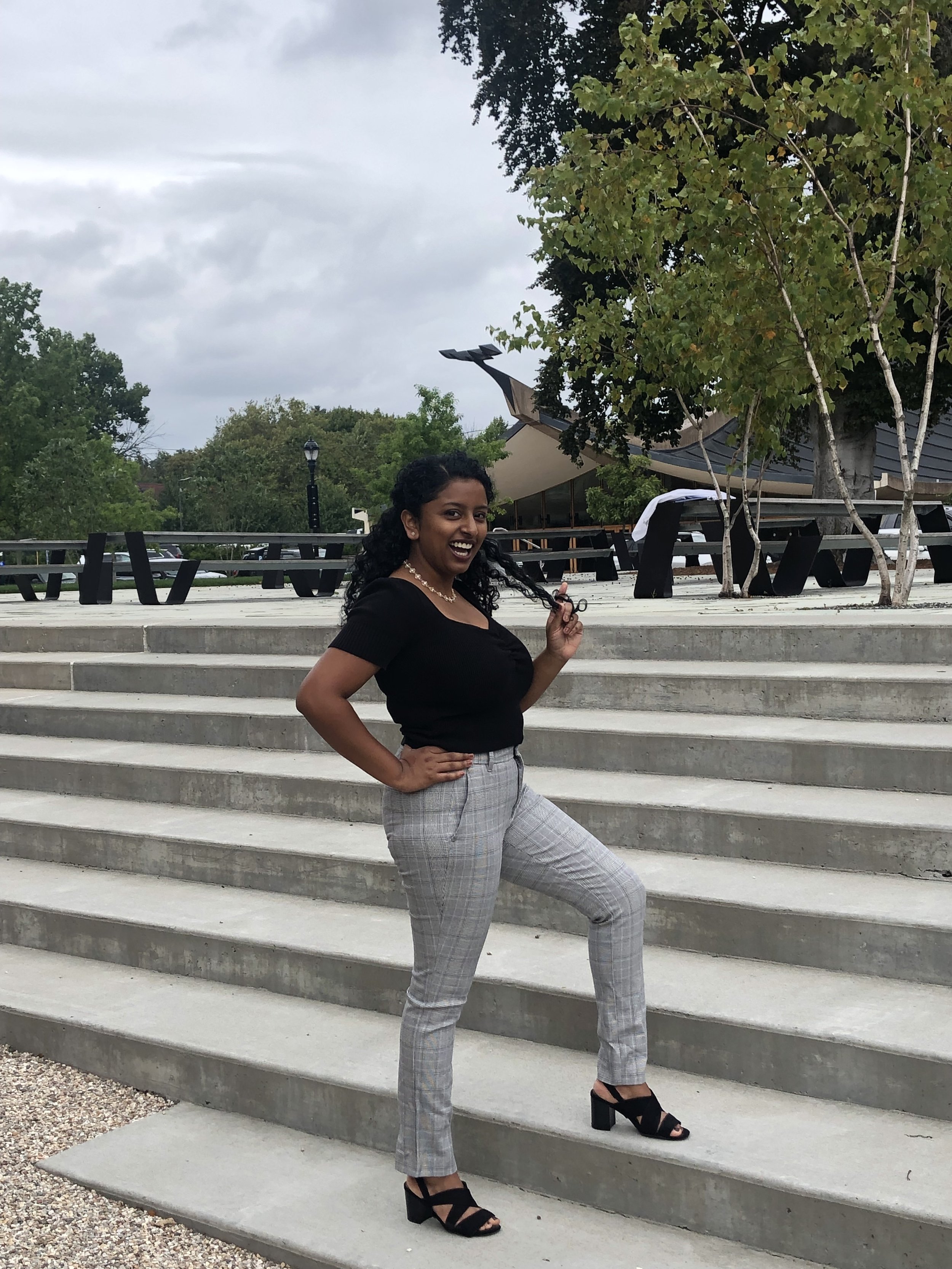 Our fourth look really takes advantage of the white color of the lab coat and dives in head first with an all white outfit. Here we used the lab coat as a trench coat to create this sophisticated and chic ensemble. I have on white pants with vertical thin blue stripes and a white top with blue florals. It was inspiring to mix and match patterns while still maintaining an almost monochrome color palette. These cute nude pink heels were paired with the outfit to add a pop of color that didn't venture too far outside of the neutral palette.
The final outfit is my all time favorite look so far! It screams fall and takes advantage of my favorite trends like corduroy skirts, statement stockings with heels, cropped sweaters, and a sparkly choker! Who could ask for more? I definitely found it hard to wear these bright colored tights when I first bought them, but pairing them with the brown and black elements of the outfit made me feel a lot more comfortable wearing them. Adding tights is also a great way to cover up your legs (especially your toes) for lab- specifically when it's hot outside and last thing you want to do is wear long pants!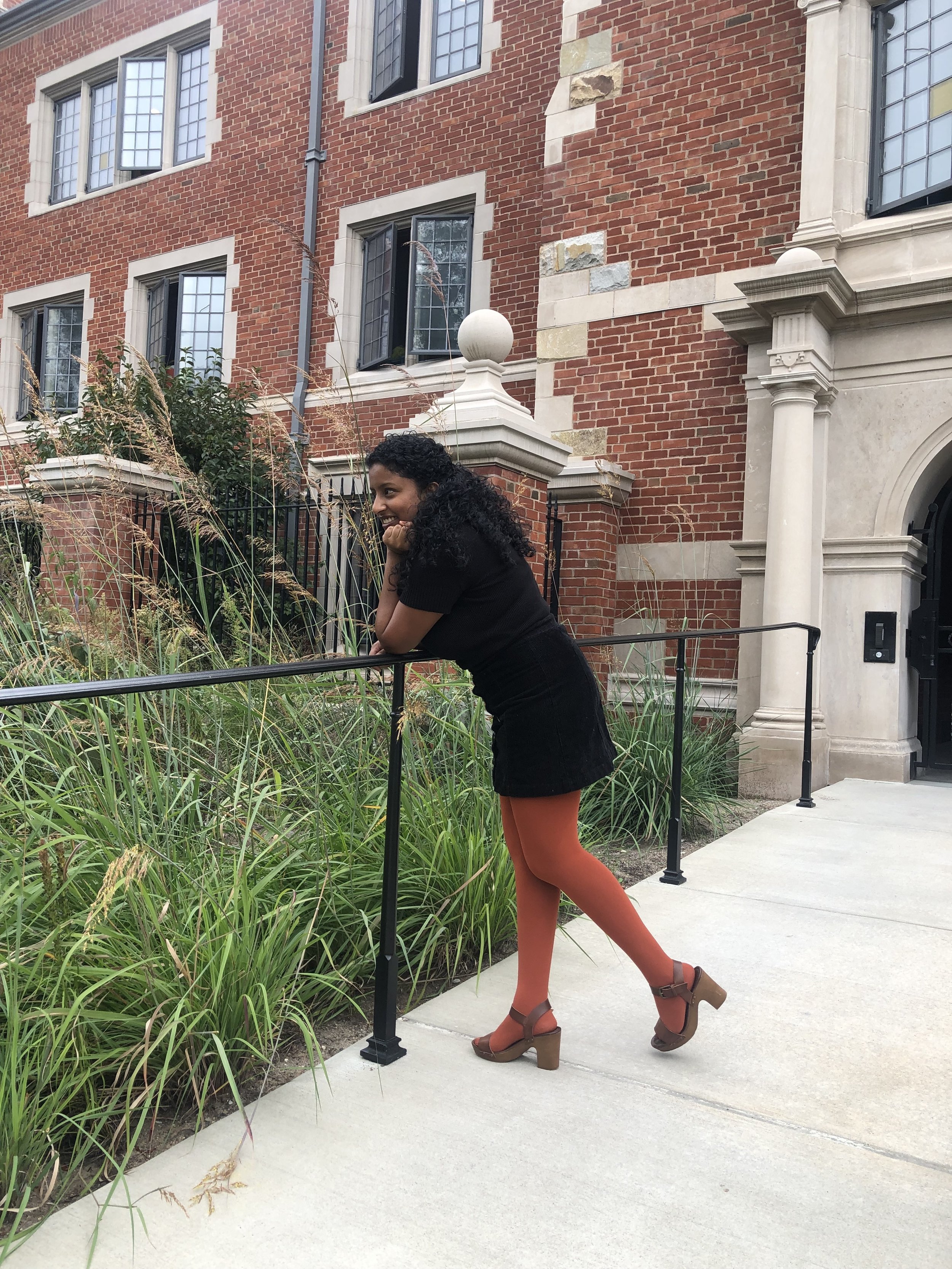 I hope you were inspired and informed in creating outfits for your lab days. Tag us on Instagram @yfashionhouse with your lab outfits!
Author & Model: Abigail Eswarakumar (@abigaileswar)
Photographer, Stylist, & Editor: Alessandra Aguirre (@ale.ssand.ra)